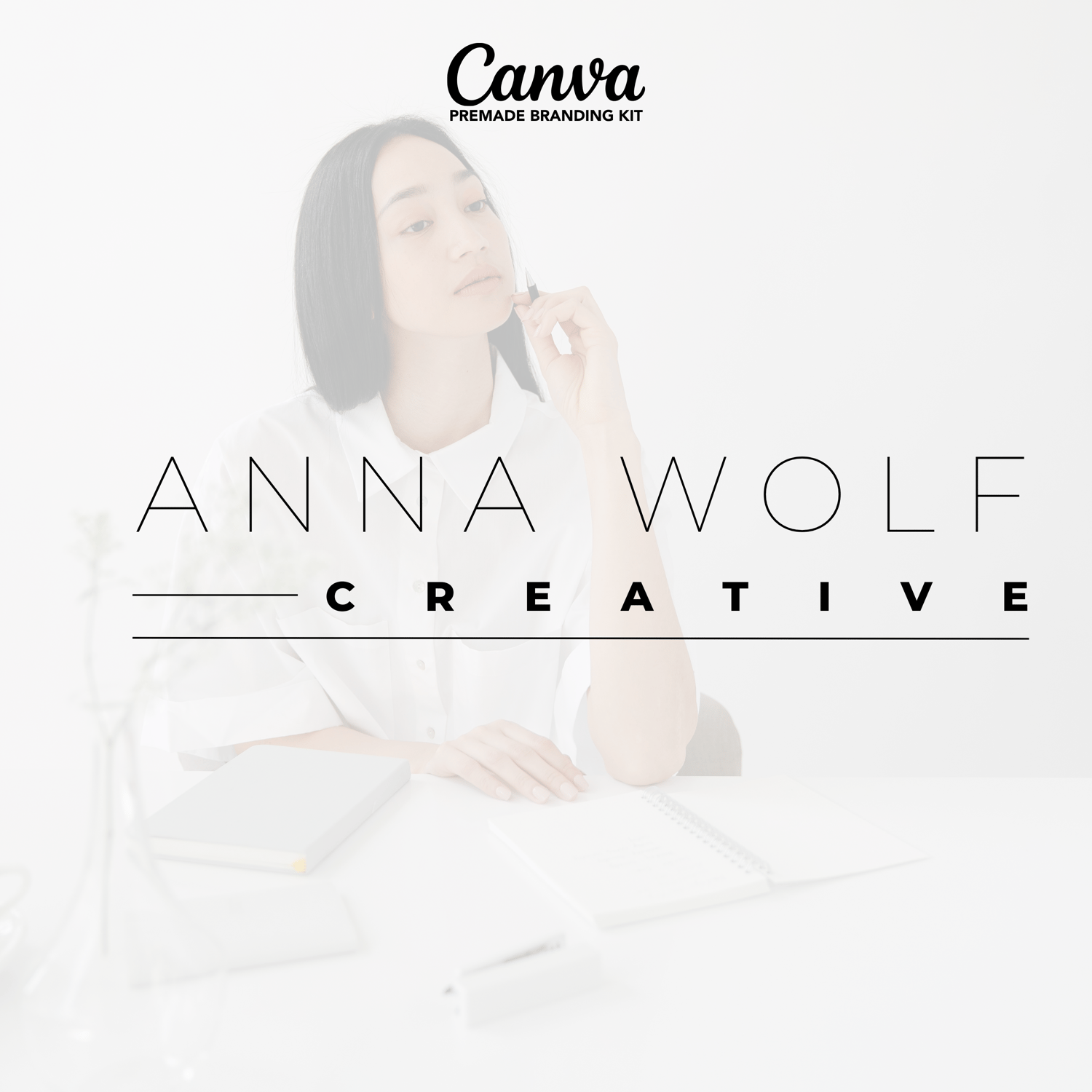 Photographer Branding Kit - Anna
$10.00
Time to level up your brand with a minimal and professional look for your business.
Anna Wolf is a premade branding kit and logo suite created for the modern woman.Perfect for a coach, photographer, creative business, or any entrepreneur who has a minimalist brand.
∵∴∵∴∵∴∵∴∵∴∵∴∵∴
▻
BACK TO THE SHOP
💌 Building a brand? Join Branding My Purpose totally free and
get 5 Steps Branding
monthly!
∵∴∵∴∵∴∵∴∵∴∵∴∵∴
✎ WHAT IS INCLUDED ON THIS KIT
○ Main Logo
○ Alternative Logo
○ Submark/watermark logo
○ Moodboard template
○ Business card front + back design
○ Color codes and Font Family name for branding
○ Instant download + access to Canva branding kit template
∵∴∵∴∵∴∵∴∵∴∵∴∵∴
♡ IS THIS BRANDING KIT FOR YOU?
▻ Are you a coach, blogger, consultant, photographer (or any other entrepreneur) who loves minimalist brands?
▻ Do you like thin fonts and modern designs?
✔ If so, this branding kit was created for you!
∵∴∵∴∵∴∵∴∵∴∵∴∵∴
♢ PAIR IT UP!
○ ANNA WOLF WORDPRESS theme is available here:
https://www.etsy.com/shop/kellybritostudio
∵∴∵∴∵∴∵∴∵∴∵∴∵∴
✎ HOW TO MAKE IT UNIQUE TO MY BRAND?
Join
Branding My Purpose Club
to learn how to create your brand and customize any products.
∵∴∵∴∵∴∵∴∵∴∵∴∵∴
ꕥ ABOUT KELLY BRITO - Hi there! I'm Kelly Brito. I am a branding designer, strategist, and educator. I focus on creating affordable resources for the new generation of women entrepreneurs who want to build a memorable brand.
♥ HAVE DOUBTS? Send me a message here!