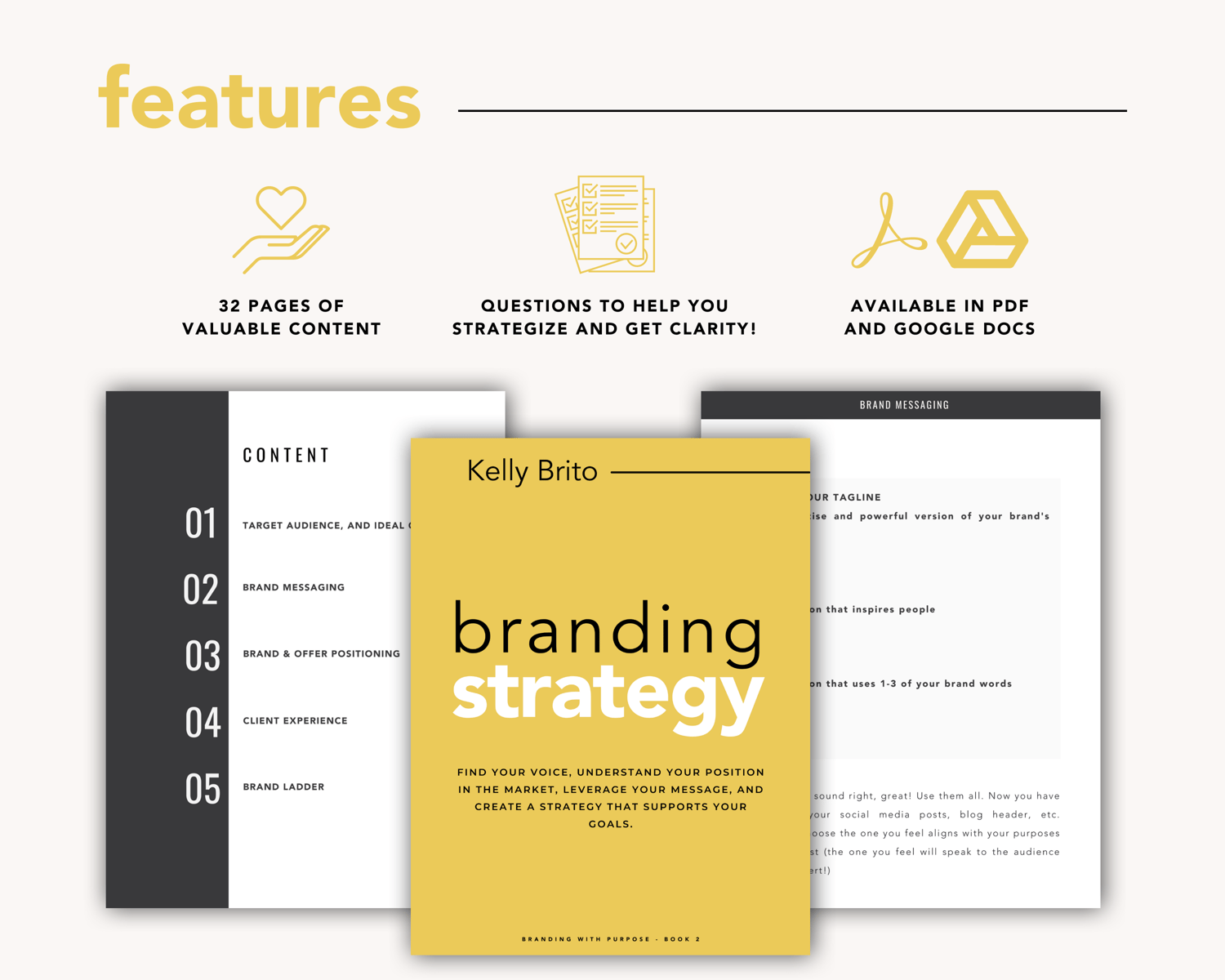 Brand Strategy Book and Workbook
$5.00
Make it happen
Learn, Brainstorm, Strategize!
I hope you have read the Brand Foundations book, because you will need to have that part covered when you hit the core of your brand's strategy.
This book will hit areas like:
→ Who is your target audience and how it's different from an ideal client
→ Your brand messaging, including the messaging angles, tools and means, the difference between taglines and slogans, and more.
→ Your brand position and offer positioning.
→ A look into client experience and understanding which approach is best for your business.
→ Brand ladder and defining your attributes, functionality, and emotional benefits.
What Is The Book Structure?
This is a book AND a workbook. Almost everyone that reads this book admits to not having written down one single word while reading it -even in the workbook section.
But you know what is fantastic? EVERYONE loves the book and the questions!
My intention has never been for you to write things down (although it can be helpful for some people).
What I want is to give you the juicy brand strategy details, then ask you questions that will give you "a-ha!" moments in the workbook section.
These questions are in place to help you think after you have absorbed the core of what a brand strategy is all about. These questions are meant to bring you brand clarity and confidence!
This Book Is For You If:
✓ You read the Brand Foundations book or have a solid foundation for your brand in place.
✓ You are ready to go deep into the strategic side of your brand!
✓ You are ready to understand define your unique voice and define your position in your market.
✓ You want to KNOW, not guess, who your ideal client is and how to connect with them.
✓ You want to learn how to clearly communicate your message to your target audience.
✓ You want to clearly define your brand's identity beyond the visuals.
Branding Resources To Help You!